Best practice for content planing and SEO go hand in hand, and if you want your content to rank well, you need to start the planning process with search engine optimization in mind.
Let's start from the top and let me guide you through some SEO best practices for your content planning.
Keyword research using GoogleAds Keyword Planner, LSIGraph, and Google search itself
Having an effective and efficient keyword research process will save you a lot of effort and time when you actually start the writing process.
Why?
Because when you're doing your research, you're not only doing it to pick out ONE keyword. You'll be deciding on your main targeted keyword, then the second and third targeted keyword as well.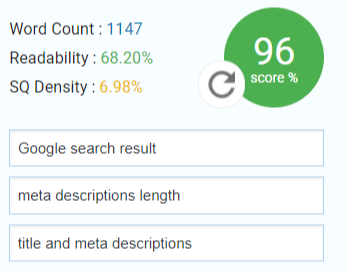 (The SEOPressor Connect plugin lets you select up to three main keywords to analyze in your content)
You will also be needing a list of LSI keywords to fill into your content to make it screams relevant to your main keyword in the eyes of search engine.
The list of keywords is a handy pointer to help you build up your content based on relevant and closely related topics to elaborate on.
The three tools that I use for my keyword research efforts are simple, straightforward and most importantly, FREE.
How to use GoogleAds Keyword Planner
First thing's first, as the name suggests, this keyword planner is optimized for PPC Advertisement planning.
You might find the keywords in the list lacking. But this is data coming directly from Google, so you will not want to miss out.
When you first created your account and log into GoogleAdwords, you might be overwhelmed by all the tabs and functions and graphs that are NOT the keyword tool.
Just ignore ALL of those, and go ahead to click on the go to function on the upper right corner. Search for keyword planner, click on it and you'll be right at where you want.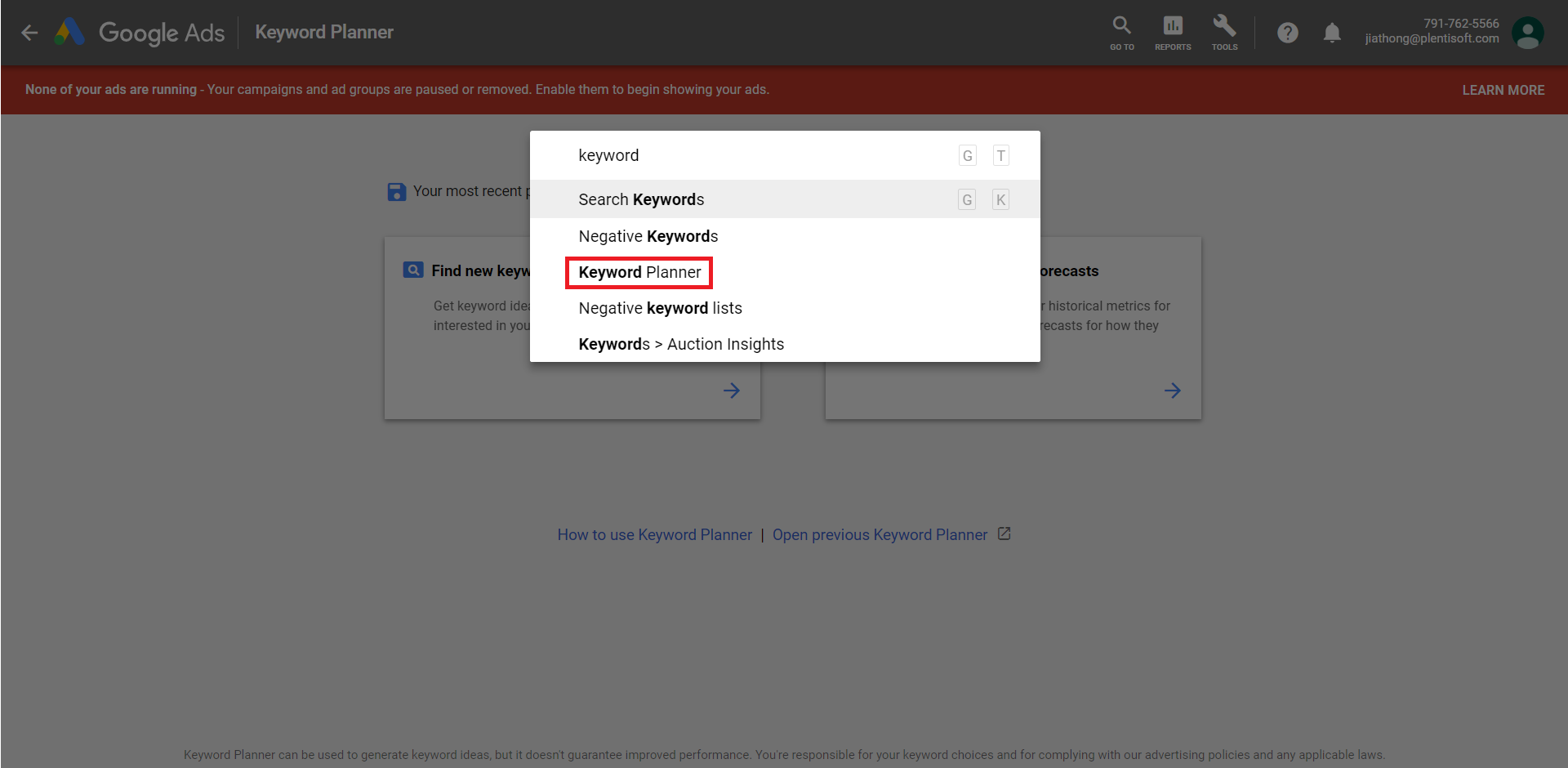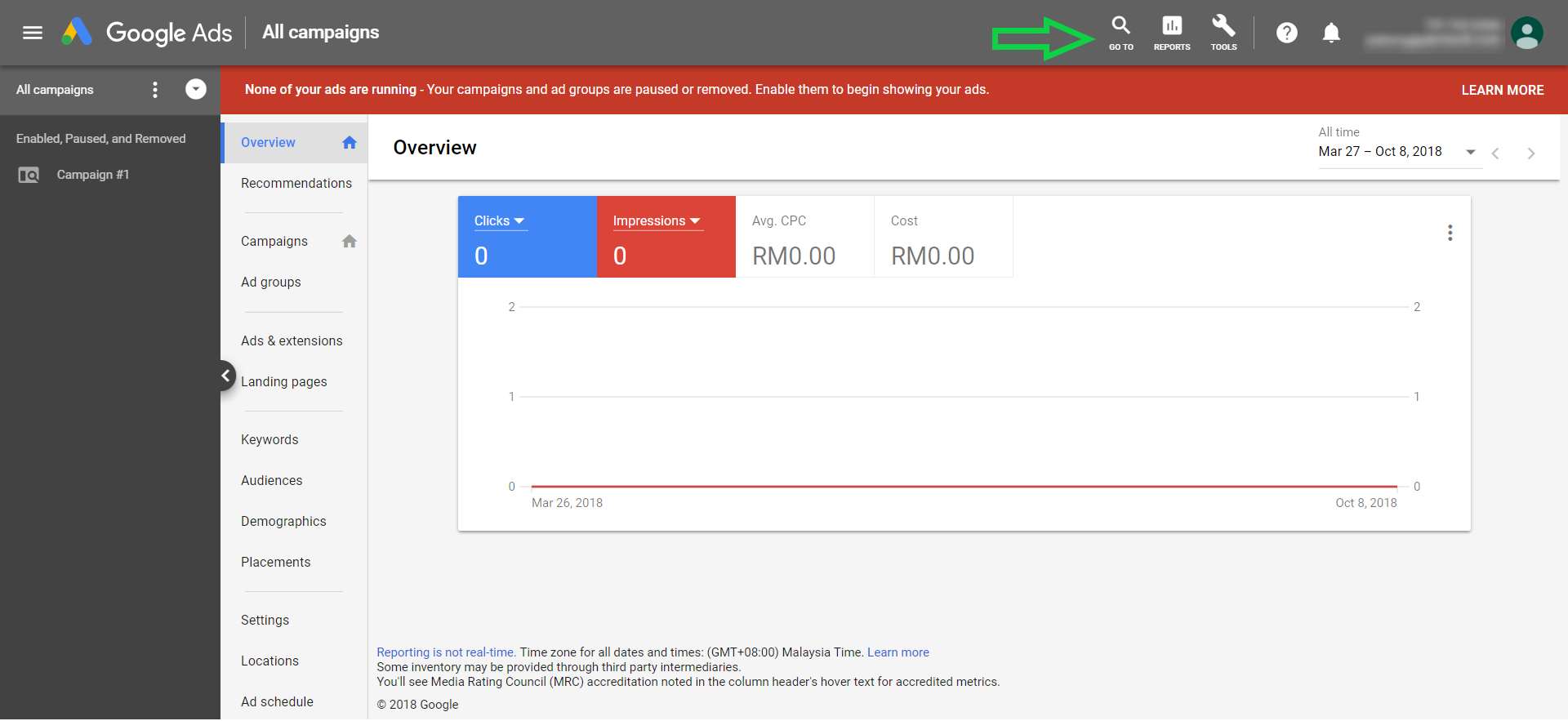 There will be two boxes showcasing different functions, the one on the left, saying Find new keywords is the tool we're searching for.

Once you clicked into the tool, go ahead and type in some keywords to get started.
The main and most important data you want to look for out for each keyword will be the average monthly searches.
The more searches the keyword get, the more popular is it, and the more visitors you can get.

Now that you got a list of keywords with high search volume, you want to try plugging them into LSIGraph.
How to use LSIGraph
This is where the fun starts.
Let's use paper napkin as your main keyword to generate a list of LSI keywords for your online content.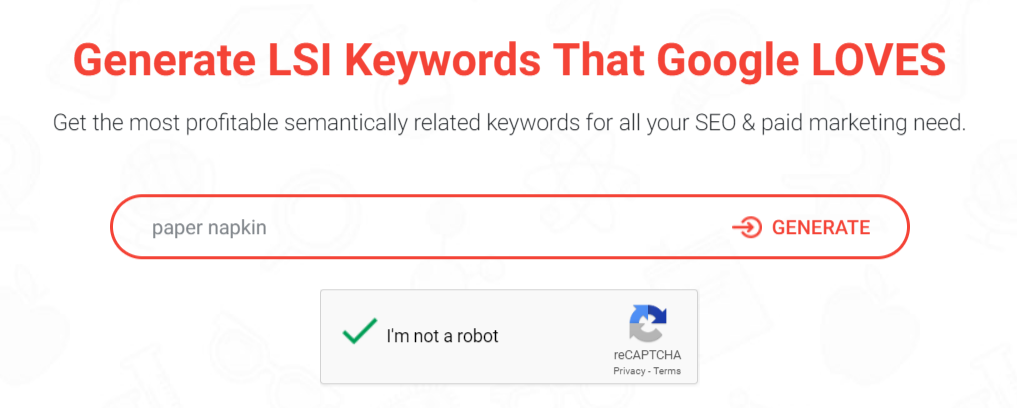 So we got –
Designer Jac9ja
Jac9ja wholesale
Jac9ja walmart
Decorative paper native for decoupage
Designer Jac9ja wholesale
Beautiful Jac9ja Design…
Sometimes you can notice a pattern there. Designer paper napkins appeared twice, paper napkin wholesale likewise.
That is an important tip that tells you exactly what the users are looking for and what kind of results Google is more likely to show when a user searched for "paper napkin".
But let's choose a more specific and long tail keyword to continue our keyword research.
Let's go with decorative paper napkins for decoupage.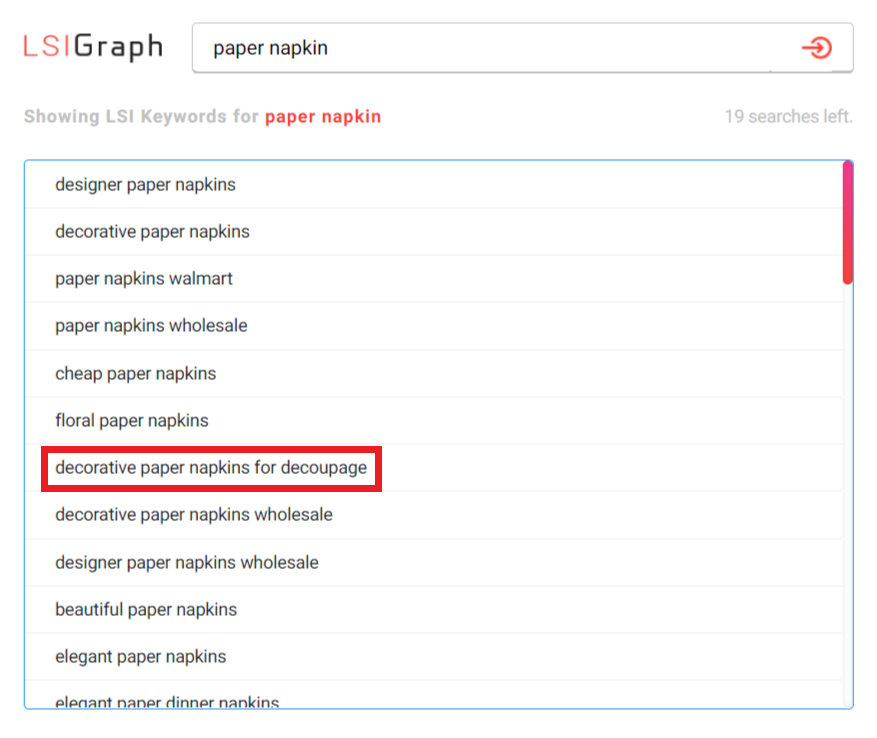 It's much more specific which means you will be targeting those who are comparatively lower down the sales funnel.
The final step is really simple. Make a search query on Google using the keyword that we have chosen. And that brings us to the next step.
Breakdown the SERP for your targeted keyword
If you want to rank, first you need to know what's ranking.
This is pretty straightforward in theory, but a bit tricky to pull off. Not trying to discourage you, just letting you know that getting to the top of SEO will be hard work
Let's continue with the keyword that we have chosen before "decorative paper napkins for decoupage" and plug in into Google. Hit that enter button and let's have a look at what the SERP (Search Engine Result Page) looks like.
Check if there's any PPC links
Now, the first thing you have to notice in the SERP is how many advertisements there are (lined in green) on the top and the bottom of the page.
Which means, it's a tough keyword with a really high competition.
Notice that there are more sponsored links on the right (lined in red)? Yup more paid competition.
Check which websites are ranking organically
Let's move on the analyze the ACTUAL ORGANIC results on the SERP.
These websites did not pay for a place in the SERP, they are ranking because they have nailed their SEO for this query.
Pinterest, Etsy, eBay, Amazon, Aliexpress…
those are some tough big names to beat. The only 2 non merchant platform on the SERP are decoupagedesignusa and Chlaratino.
Which means…
there's still a chance for you to break into the top 10 places in the SERP even if it might be a smaller, independent site.
Take note of the title tags, URL, meta description and on page SEO of the organically ranking web pages
First, see how they craft the title for their page, their URL and meta description. Then click into those two websites, see how they optimized their page.
The information about their product that they show, what is the dimension of the images, how they manage the breadcrumbs, how they manage the sitemap and interlinking, etc. Watch and learn from what they do, that's how they get into the top 10 in SERP.
Check if there's any Google answers, videos, images etc ranking for the query
There's another point that you can take from the SERP, images also appear quite high up in the SERP.
Which means images are important for this keyword (well, they ARE decorative stuff which means people would want to actually see them, which explains Pinterest).
Which means…
you know that even if you can't break into the top 10 of the SERP, you still can optimize your images and contents to make it rank in the image search and get in more visitors.
Maximize your on-page SEO
There are some simple tricks that you can do, that can make a big difference.
Title Tag
The title tag is the single most important on-page SEO that can be easily done.
At SEOPressor we suggest our users put their targeted keyword as close to the beginning as they can.
You also have to make sure that your title is not too long, keep it under 60 to 70 characters.
One trick in having a title that can get a lot of clicks is by digging around Google search for a full sentence query for your targeted keyword.

Those are usually automatically suggested by the search engine marketing to the users while they're typing.
If you can nail one of this, you will have a bigger chance of getting those clicks.
They are the 2 or 3 lines that serve as an introduction to a web page displayed under the web title in the SERP.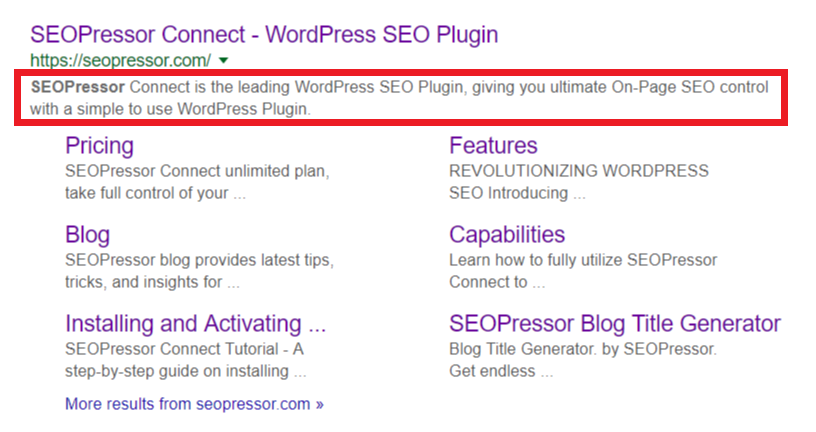 You'd want to keep the meta description short, precise and informative. It serves as an introduction after all. Think of it as the window display of a store.
And to quote Danny Sullivan
"…write short, concise meta descriptions that you think best describe your pages. Don't fixate on a count, whether your beginner or pro."
H1, H2, H3 tags
These tags are really important to tell your visitors (human or bots) what exactly are your points.
Use the H1 tag only once and only use it for your title.
Use the H2 and H3 tag for your subheadings. That makes it much easier to catch what are the important points when a reader is simply skimming and scanning through.
They also helps in making your content looks much more organized and easy to read. So plan all your subheadings ahead.
Image alt tags
You need images in your content to make them easier to read and understand right?
But what happens if someone (or the bots) can't see your image? Well, they'll be able to read the image's alt tag.
Tagging your image is a simple thing to do that can really make a difference.
It's simple, if it's a photo of a watermelon, just tag it as watermelon.
If it's an infographic on the types of napkins, tag it as infographic-types-of-napkins.
Easy peasy.
WordPress lets you edit your ALT tag easily when you upload an image using their built in media uploader.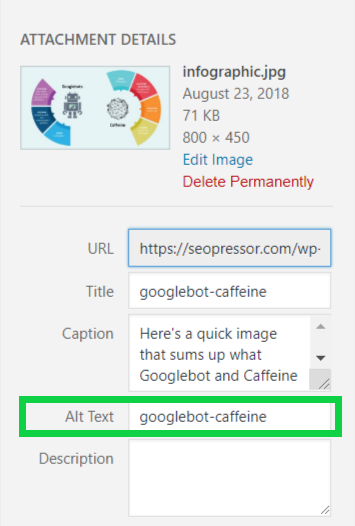 Use LSI keywords
Let's not go to the technical details of what is LSI. You just have to know that they stand for a group of words that are closely associated with your targeted keyword.
With a whole lot of LSI keywords, the relevance of your content to the main keyword highly rise in the eye of bots which helps your SEO.
I have talked all about keyword planning and using different tools to get your LSI keywords.
But if those ways are too complicated, our handy SEOPressor plugin has a built in function that automatically shows you a list of LSI keywords to your main keyword.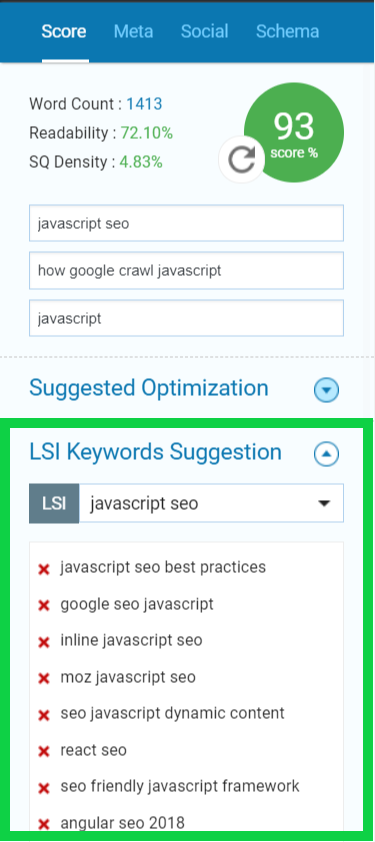 If you're not a user of our plugin, just head to the LSIGraph website for a quick search or refer to the related searches at the bottom of the SERP.

Internal page linking
When someone come into your website to read an article, you want them to stay and read more articles right?
That's where internal linking comes in handy.
Let's say if you have a website that sells paper napkins and you run a blog about decoupage or decorations using paper napkins, that means you already have a lot of contents that are relatable to each other.
So why not link them to each other?
You can link them in your content itself, using an anchor text that fits into the narration.
Let's look at an example

This content used page rank and speed of your website as anchor texts to link to the respective blog posts.
This is a good way to introduce your reader to more of your content without disrupting the reading experience.
Or you can just straight up let them know that Hey, here's another piece of content we have that is related, would you like to read it too?Looks like you have blocked notifications!